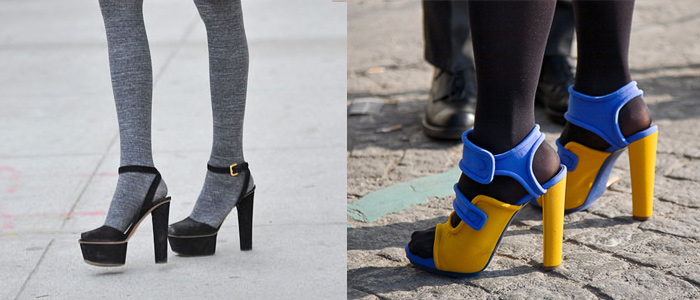 Should You Wear Tights with Sandals?
A lot of us would probably answer with a startled and shocked "no" when asked if they wore colorful or patterned tights with sandals. Now we would like to share some tips which might be able to change the unfavorable opinions formed about this combination.
Spring is around the corner, and soon enough we'll be able to pair our favorite tights with light and open shoes if we keep ourselves to the two main rules: shoes and tights must be of the same color or of colors that match and we must not use more than 3 different colors in one outfit.
Victoria Beckham, one of the greatest style icons is a great example, she wears tights with sandals: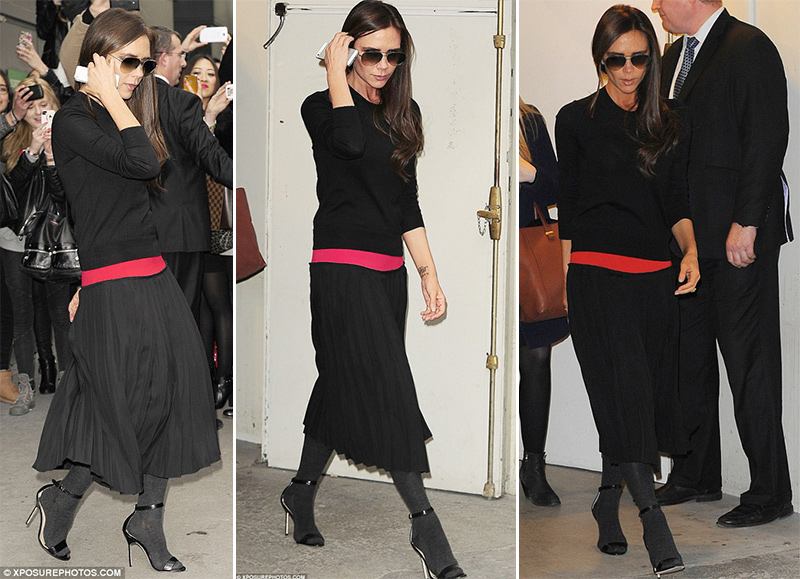 Don't be afraid of pairing more colors!
But don't forget though that your outfit will be more stylish and classy if you don't mix and match more than 3 colors. Black can be a jolly joker next to anything, and you can hardly go wrong with a grey-blue-green combination, for starters.
Alexa Chung television presenter did just that, and we're just in love with the results: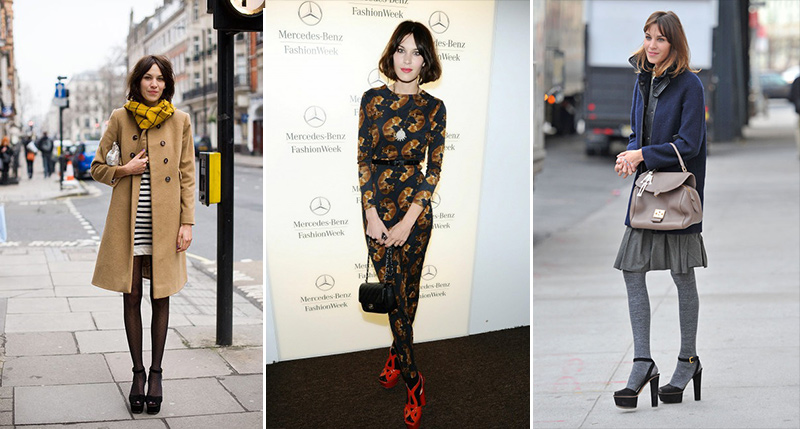 If you wear three colors it is recommended to choose a neutral tone as the third one.
A personal favorite of ours can be a perfect solution for the daring and modern business woman of our days: imagine a little black dress with Virivee black and blue ombre tights, further enhanced by elegant sandals of a matching color. See:
Told you so, didn't we?
Let's see some other examples!
The ever favorite neutral or earth colors which can be paired with almost anything.
As you can see below, presented by Natasha Goldenberg, famous stylist/designer from New York, some sense of taste is enough to grant a very stylish outcome.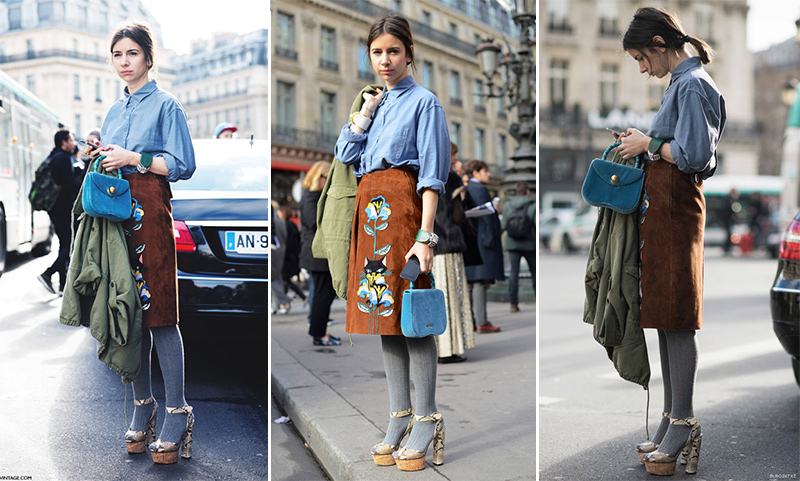 There are cool and stylish bloggers who and whose stylists bravely vary bright colors, as far as their taste lets them to, but these outfits usually look better on the pages of a fancy fashion blog than out on the street on a weekday. We applaud courage and style though, so if it's your thing, don't hold yourself back, just follow the example of Carrie Bradshaw and Blair Waldorf or Corinne Bailey Rae! 😉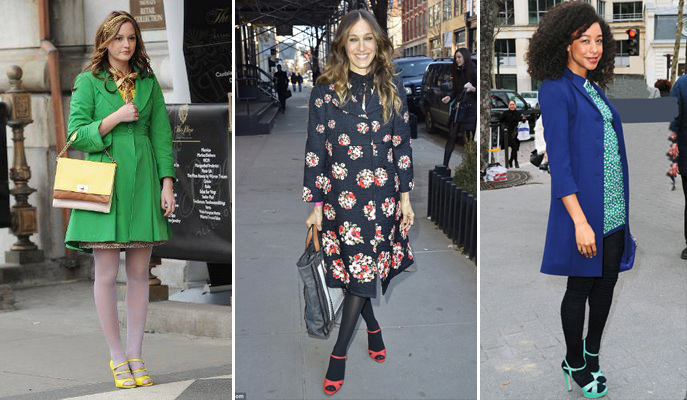 Finally, let's see an outfit that even we cannot approve of…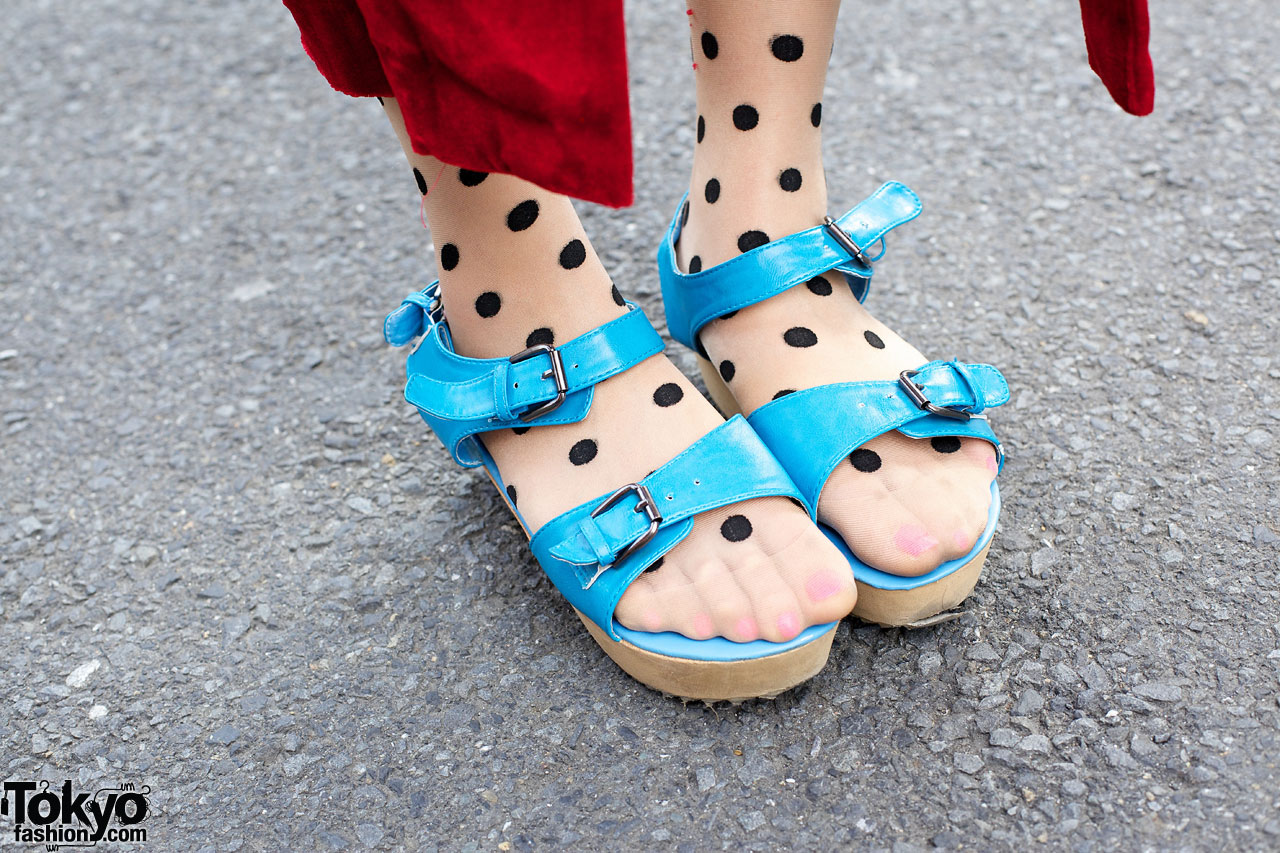 We hope you've found this article useful. If you have something to add, feel free to comment!
Read more:
https://www.chatelaine.com/style/fashion/wearing-tights-with-open-toed-shoes-yay-or-nay/
https://www.dailymail.co.uk/tvshowbiz/article-2570444/Sarah-Jessica-Parker-brightens-streets-New-York-elegant-floral-coat-red-heels.html